Beautiful custom albums and wall art
Printed work and beautiful pieces you can admire and hold is the work of a true professional photographer. Too often people find that digitals are damaged or lost. Digital images are not archival. The computers and technology of today is rapidly changing. It is often said that we are the generation that takes the most photos and yet prints the least. Our generation is being referred to as the "digital dark age." Meaning one day we will struggle to look back and find images because they were not printed and lost.
For this reason we include a beautiful fully edited album, with your choice of cover, with every client session. You can rest assured that you will walk away with more than a fragile digital images on a stick. Your custom album will be treasured with every turn of the page for years to come.
The glass top album is just gorgeous and unlike any album I have ever owned. It is so glamourous and unique. As soon as I opened the box it took my breath away and I could not wait to turn each page. It is so beautiful it is hard not to display it for the world to see! But opening my album on those rough confidence days is the best medicine.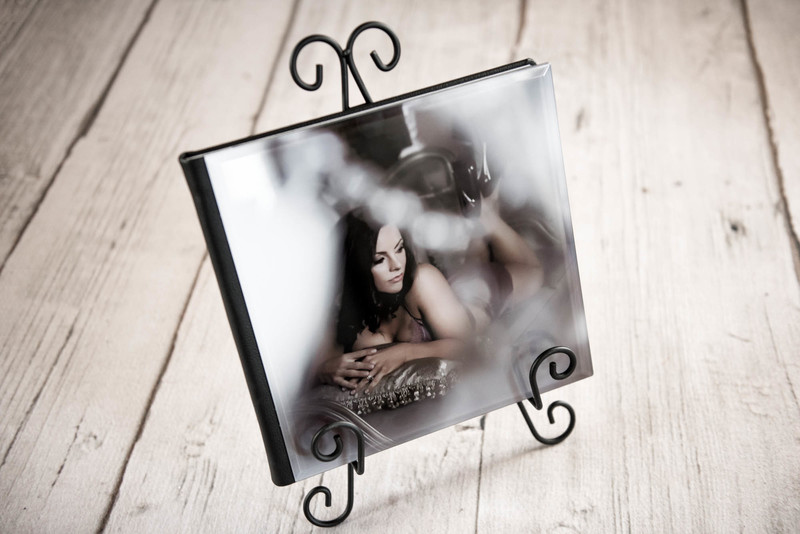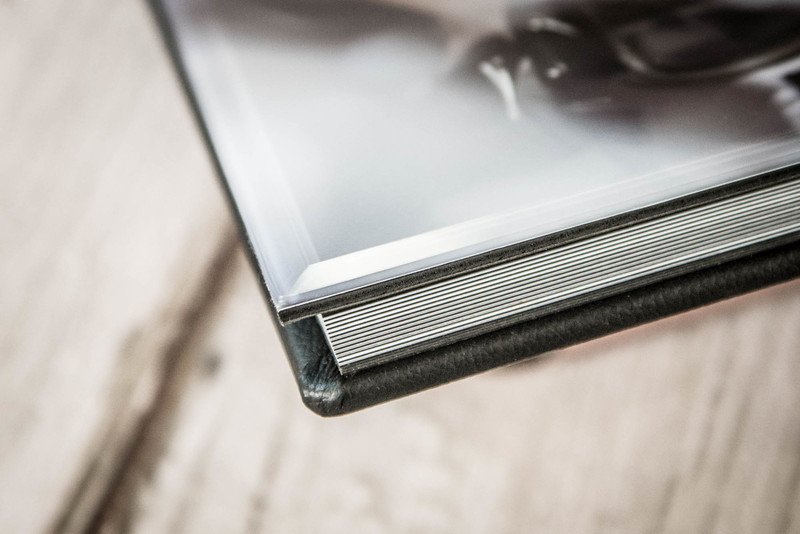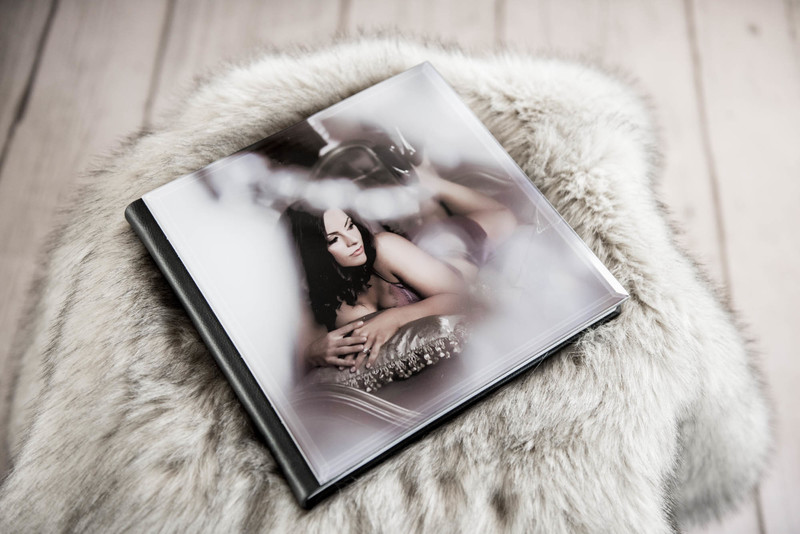 "The albums Bree creates are just stunning! Initially I thought I would just want the digitals since I am used to getting them on a disk to print. Truth is....I NEVER print my images! Then I realized these were images I didn't want to just trust anyone printing o seeing. I also know that I wanted them to be perfect. Looking at Bree's display albums I knew that she would create exactly what I wanted. I was thrilled and blown away!"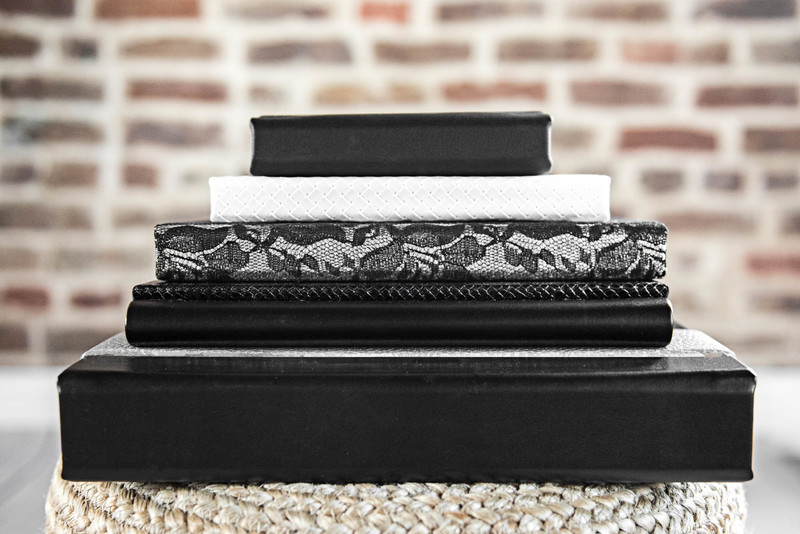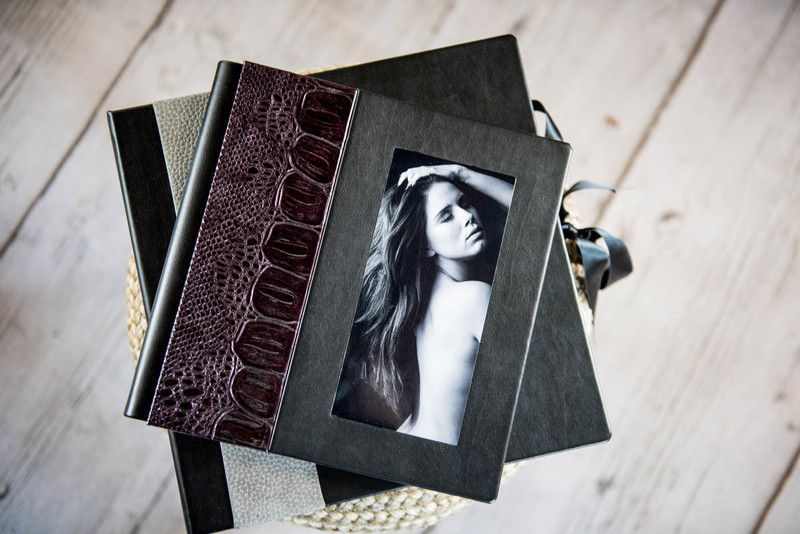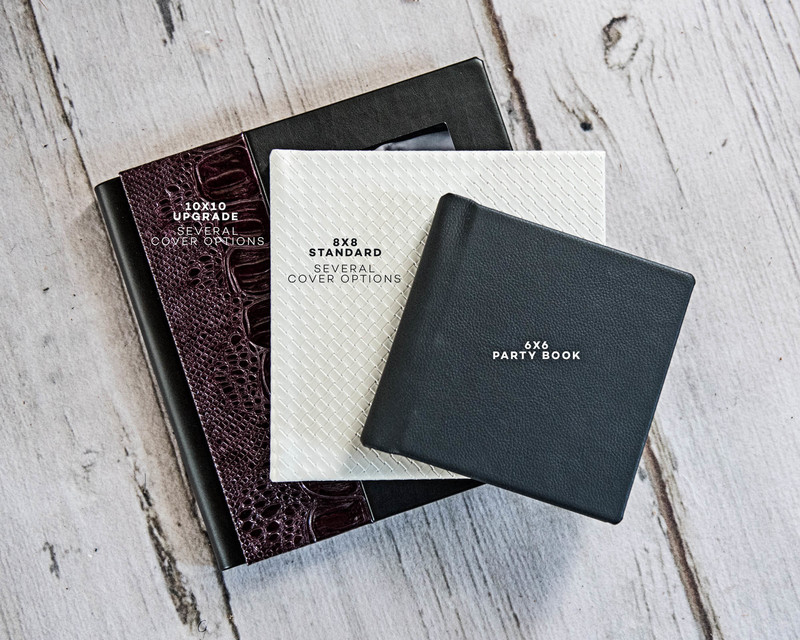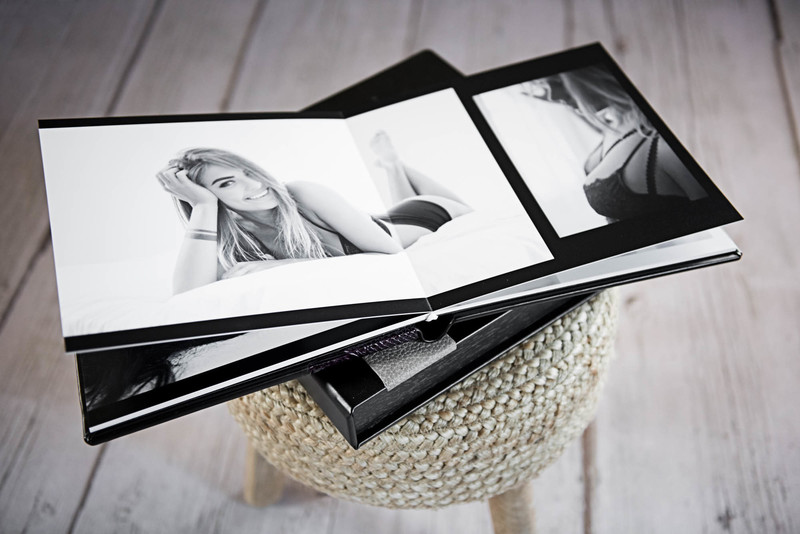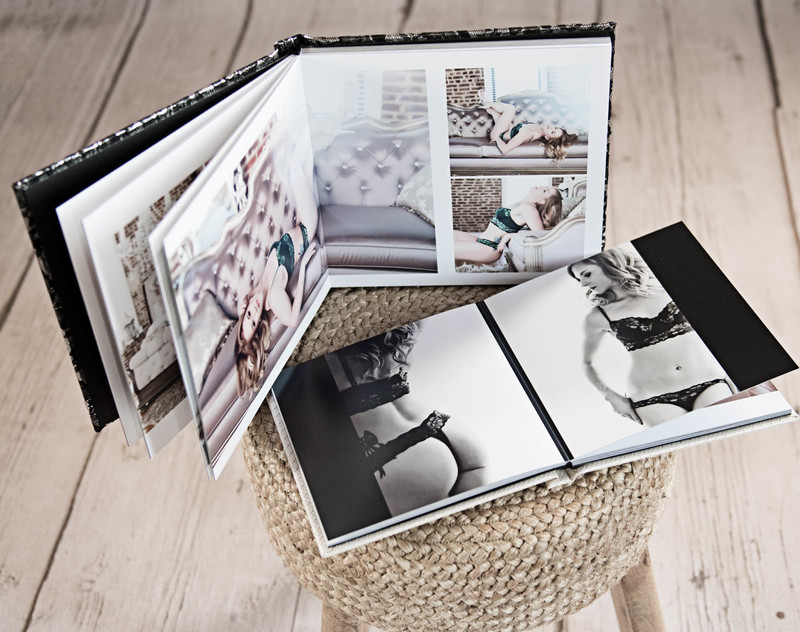 "I never thought I would actually hang up a boudoir image! But once I saw what was captured and how so many images were classy and simply beautiful, I had to print some for my bedroom. Starting each day with a reminder that I am gorgeous on the wall is amazing. Especially when I feel my least glamourous at the start of the day."